As the tractor drawn hayride bounces down Bumpy Way, children listen closely to stories about the scarecrow characters along the creek and through the pumpkin fields and learn about nature, wildlife, and how pumpkins grow.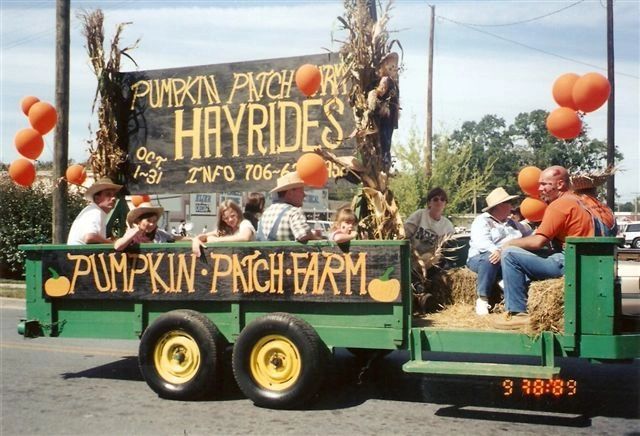 Children will fall in love with all of the critters at Pumpkin Patch Farm. Goats, calves, chickens, rabbits, and ducks are just a few of the barnyard animals who enjoy treats given to them by children.




Venture, if you dare, into the hay maze! Even big kids enjoy getting lost in the giant hay bales. Find your way through tunnels; then slide into a giant pile of hay!




Pedal through John Deere Country!




Sit a spell on the front porch of the Pumpkin House and have your face painted!




Join us for these activities and many more this October at Pumpkin Patch Farm!