Make plans to celebrate harvest's bounty at Pumpkin Patch Farm in October 2019. The grounds are filled with a vast array of pumpkins for carving, cooking, and decorating. You'll love our huge selection of gourds, Indian corn, hay, corn stalks, gifts, and much more.




Fall family fun is the name of the game at Pumpkin Patch Farm. All ages enjoy the narrated Hayride along Oothcalooga Creek and through the pumpkin fields. Children fall in love with the critters in the Barnyard. Goats, calves, rabbits, ducks, and chickens are just a few of the friends you'll make at Pumpkin Patch Farm. Daring children of all ages try to find their way through tunnels and down slides in the Hay Maze, jockey the winning steed in the Stick Horse Race, or earn the high score in the Pumpkin Ring Toss. Weekends have even more to offer: Have your face painted at the Pumpkin House or pedal your way through John Deere Country.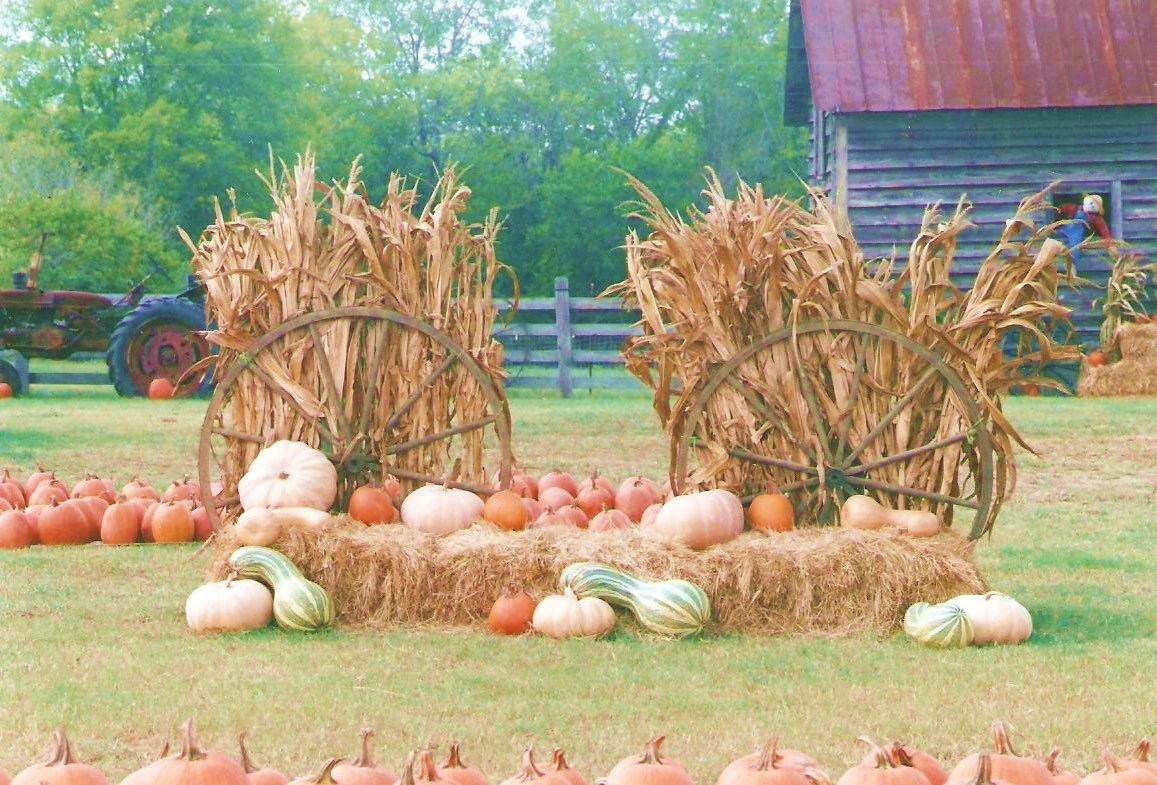 Weekend Visitors: Pumpkin Patch Farm welcomes guests without an appointment each Saturday and Sunday during the month of October from 10 a.m. until 5 p.m. Large groups and birthday parties are encouraged to call ahead. $7.50 plus tax per adult and $7.50 plus tax per child covers the following activities: Hayride, Animal Barnyard, Stick Horse Corral, Hay Maze, Pumpkin Ring Toss, and John Deere Pedal Tractors. Face painting is also available for a nominal charge.

School Tours: Pumpkin Patch Farm offers tours to school groups and daycares by appointment only weekday mornings through the month of October. Discount rates are available for weekday morning school and daycare group tours. Please call 770-773-2617 for an appointment.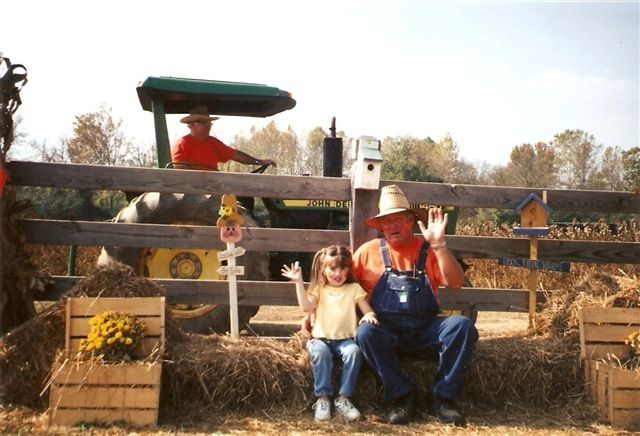 Please, no pets. Come visit ours!


Cash, Visa, and Mastercard are accepted; personal checks are not.